WOW – The year-round walk to school challenge – Badge Design Competition 2021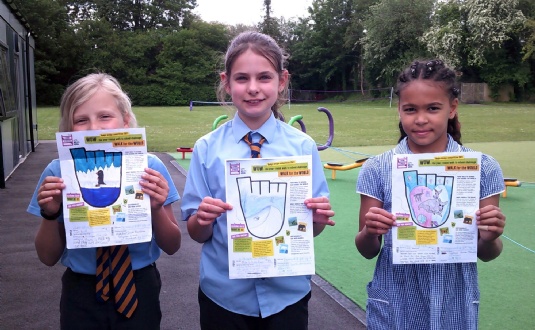 Our winning designers
Lilah Eliza Sioulli
As a school, we sign up to the Living Streets Travel Tracker to encourage our children to walk to school or park and stride. The children enjoy collecting the badges, and each year there is a National Badge Design competition to win money for our school and to have a winning design made into a badge.
The theme for this year was Walk for the World and focused on the sustainable benefits of walking, highlighting how local actions can have positive global impacts. Pupils were encouraged to research and draw wildlife or a natural habitat affected by climate change. We hope this activity will help pupils understand how walking to school, instead of driving, is helping to fight climate change through lower vehicle emissions, protecting wildlife and natural habitats for the future.
We are thrilled to announce our three winning designs by Lilah, Eliza and Sioulli have been submitted to the competition.
Lilah drew a penguin because "The ice around them is melting and they are precious animals".
Eliza drew a whale because "They're being killed and hunted and the seas are being polluted with plastic and oil spills".
Sioulli drew a deer because "Deer are killed and hunted for their fur. They are a wildlife that should be protected. They roam the woods and can't see the roads".
With over 100 entries it was difficult to choose only three winning designs and we want to highly commend designs by:
Christopher 2P, Tyler 3O, Maisie 3O, Liberty 4D, Kalem 4D, Tori 4D and Adil 5E.
Well done to everyone who entered.